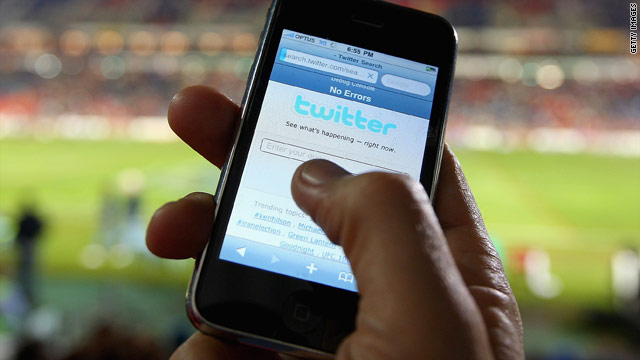 Last week, I posted an article from CNN on my private Facebook profile that discussed how "undersharing" online might be a misstep for those looking to manage their reputation online.  While they spoke of how the collision of some personal and professional information online "balances" your image out for recruiter, revealing authentic dimensions to your online persona; the article also warned of those perils repeatedly told, of how information on the Internet never really goes away and to be aware of the life thread you create with the information that you share.  It could paint a negative picture, experts warn.
I've even written about how you might approach managing or even creating your online image in the post "What's Your Internet Snapshot."  But as some of you may know from updates on Twitter, posts on my blog or even updates on the agency Facebook page, I've been reading The Facebook Effect.  And I've come to the chapter where Facebook launches the feature that would make or break the social platform--The Newsfeed. The author, David Kirkpatrick, does a fantastic job of building up the intrigue while painting a picture of how the entire organization was poised to celebrate the launch of the new feature.  They literally broke out the "bubbly," but to their dismay, they began to receive new forms of hate mail--Facebook groups emerged in protest, one of which was growing by the thousands by the minute against the Newsfeed.  Why?  They said they felt that they were being forced into "stalkerdom" and that the service encouraged "stalkerish" behavior.   The writer goes on to reveal Mark Zuckerberg's thinking throughout this reported "dark time" at Facebook.  Had he been wrong about Facebook user's desire to "know more about the people they cared about?"  Or had he been right?
Later in the chapter, the author goes on to explore how this very moment in the young company's history shaped the position of the social network and how it would move forward.  Zuckerberg pushed for "transparency" and the Newsfeed was the very vehicle that would fulfill that vision. It was an ongoing debate among Facebook executives.  Some debated that one's personal information and professional information should be separate.  After all, The Newsfeed launch coincided with another launch that would change Facebook.  They called it "open reg."  It's the period of time when Facebook would open up it's registration to include adults and not just college students and high school student. Students didn't yet have a "professional" image to guard.  Only a few weeks later, Facebook opened up to adults.
And the privacy issue became real.  From The Facebook Effect--
"The older you are, the more likely you are to find Facebook's exposure of personal information intrusive and excessive.  Many adult users of Facebook have trouble accepting the idea that a singe profile should conflate their personal and professional lives."
One tech writer quoted in the book called this conflate, "life 3.0." 
And I have to say that it's not only here, but for others resisting it, it is inevitable.  If it's not in the least bit scary to you, then you might not have much to lose in life.  There have been reports on the privacy issue and Facbook in the news over the past two days. 
Then I've simultaneously  listened and reflected on Zuckerberg's position--that even if you keep the personal and professional separate online, a thorough search of the Internet will ultimately bring the two together and paint a picture of you.  He believes we should therefore embrace it.
So if Facebook isn't founded on the idea of keeping information private, in fact it finds merit in transparency and authenticity (two concepts that sound fairly positive on the surface), these demands, all out cries, for more privacy measures for this social network will be in constant conflict with how people seem to be actually behaving and Facebook's percieved agenda of openness. Facebook is after all 600 million strong and growing...primarily with more adults., and nearly every week a new feature is quietly introduced that reveals more about your friends.
It definitely explains why with every "upgrade" that Facebook slips in, it typically renders the social platform more open, not closed.  Have you noticed?  So the pattern is, listen for the public uproar, apologize only a little, then pull it back...but just a little. Reading the history of Facebook, this is a dramatic shift in what it started to be. After all, it began as a way to simply allow elite groups of people who knew each other on campus at Harvard  to stay connected.
The fact is, that "we" continue to willingly, not by any means coerced, pour our information into Facebook at no cost to them (in fact to their profit), but then we complain when Facebook is only doing what the company is really all about--openness and transparency.   
So do we really want privacy?  Really?
As long as the social sphere multiplies with users and platforms, our actions, as a whole,  say no. Zuckerberg is on to something.  But you knew that already, didn't you?
What are your feelings about this?